NEW CHALLENGES, ISSUES, SPACE SHIPS & MORE!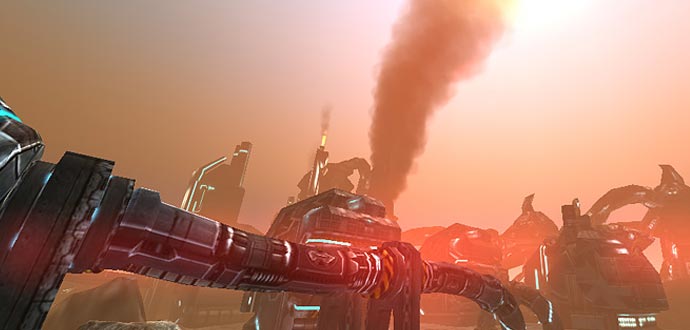 25.04.2014
The intergalactic operating company Rave Dynamics has managed to open up a small, hard to reach asteroids in the Sol system for comprehensive operations for resource extraction.
All systems are already installed, and now Rave Dynamics is looking for capable pilots who show themselves to the dangerous conditions grown. Will you join us? Rave Dynamics RDX 04 "Onyx Marble" The reliable eye of the storm - the lightning-fast RDX-04 Onyx Marble is always on the spot when their invaluable skills are needed as supporters. Rave Dynamics RDX 05 "Marl Stone" strengthen friends, enemies, weaken - whether they paralyze your enemy or your allies donates force the outstanding talents of the RDX-05 Marl Stone allow tactical feats.